If you want to Purchase OpenOffice.org Support Now!

First install the latest version:



http://ooo.services.openoffice.org/pub/OpenOffice.org/cws/upload/localization/OOO321l10n/OOo_3.2.1_100403_Win32Intel_install_en-US_es_fi_fr_gl_gu_hu_id_is_it_ja_ka.exe
I have installed the above on my Windows Vista machine.
Now I have a nice and round OpenOffice.org 3.2 short cut icon on my desktop.

Clicking the icon opens the new Start Center.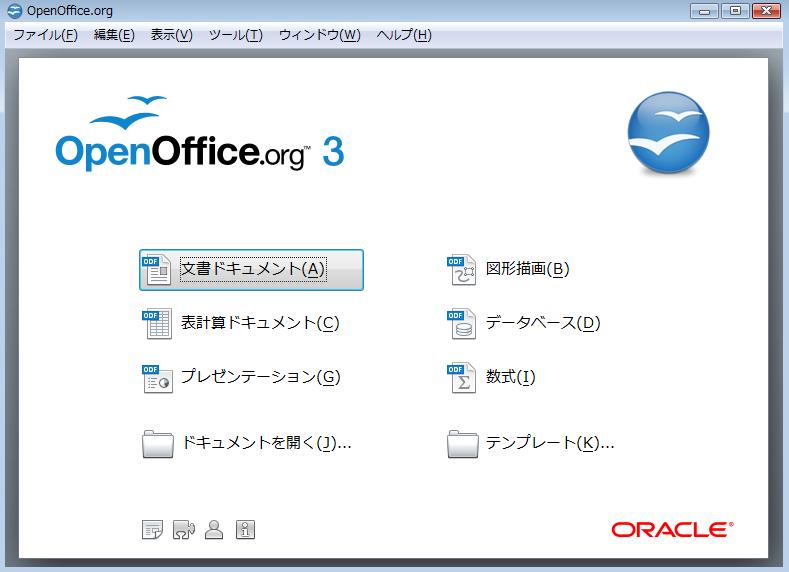 If you want to register your OpenOffice.org, click the people icon between the jigsaw puzzle's piece icon and the "i:Information" icon, then your browser takes you to:
https://registration2.services.openoffice.org/RegistrationWeb/OpenOffice.org/default/en_US/register-login.jsp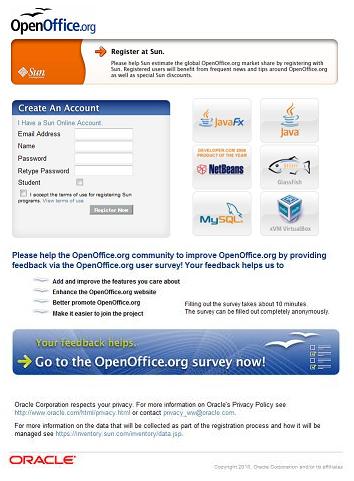 If you have a Sun Online Account, then you click
I Have a Sun Online Account
and you will see "Use My Account" dialog.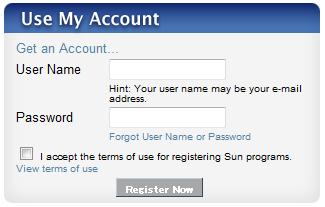 Enter your user name and password, check the "I accept the terms of use for registering Sun programs" check box, then click the "Register Now" button.
Congratulations! You have successfully registered your copy of OpenOffice.org.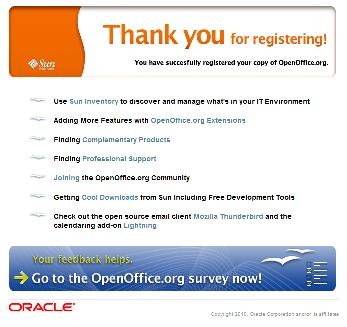 This page says "Use Sun Inventory to discover and manage what's in your IT Environment." If you want to check your OpenOffice.org has really been registered, click
Sun Inventory
, and go to:
https://inventory.sun.com/inventory/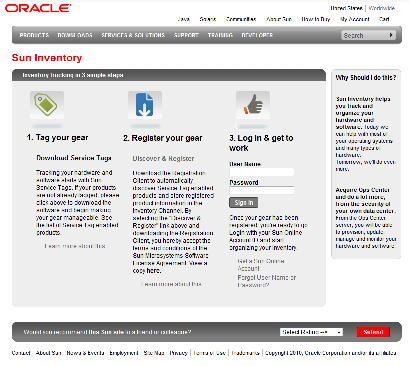 If you log in Sun Inventory, you will see "OpenOffice.org 3.2.1" under "Gear" tab.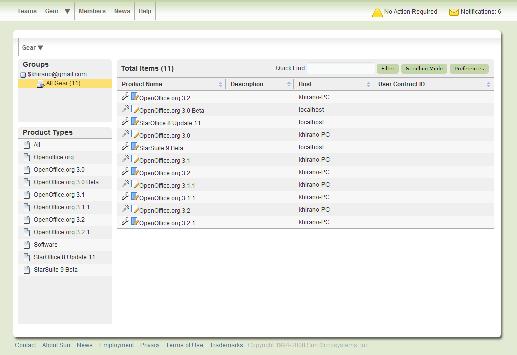 If you click "OpenOffice.org 3.2.1" a Gear Properties dialog pops up.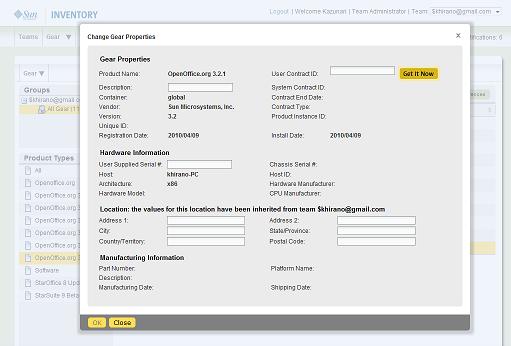 If you don't have User Contact ID, you may want to click "Get It Now" button.
Clicking it takes you to http://www.support-central.org/openoffice/index.jsp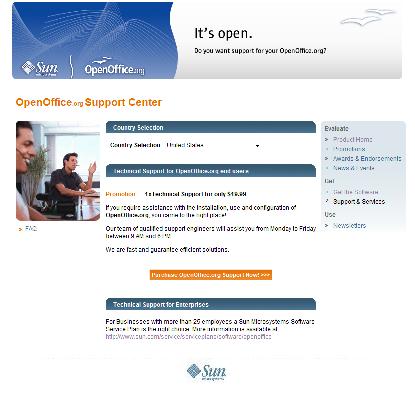 Here you go, this is OpenOffice.org Support Center!
If you click "Purchase OpenOffice.org Support Now" button, now you reach the page: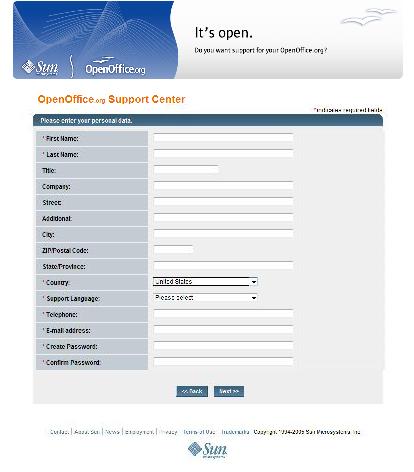 OpenOffice.org Support Center also says "For Businesses with more than 25 employees a Sun Microsystems Software Service Plan is the right choice. More information is available at: http://www.sun.com/service/serviceplans/software/openoffice"
If you click http://www.sun.com/service/serviceplans/software/openoffice , then you go to http://www.oracle.com/us/support/index.htm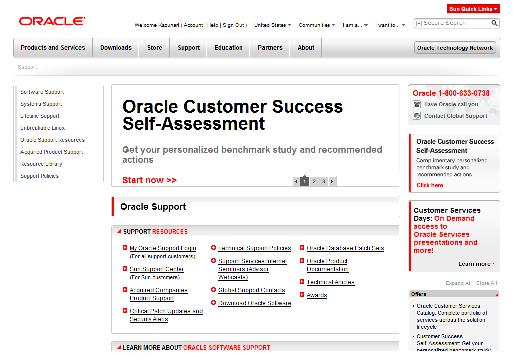 Now You have got lost :) Sorry about that ;)